James Charles Goldy
1938-1998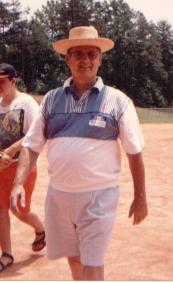 Thank you for believing and helping me "to see"
Uncle Jimmy reached Master Sergeant (MSgt) and several notable ribbons and awards. He also served in Okinawa at a radar sight monitoring flight missions during the Vietnam War. He started off in the Guard for 2 years and then enlisted in the Air Force for 22 years. In the Air Force he started off an AWAC's monitoring other aircraft on radar, from there to ground aircraft tracking, and then to satellite tracking. He went to school for computer programming, being one of the first enlisted computer programmers in the Air Force. Uncle Jimmy was also stationed in Germany for many years. Several times told me that there was a lot of UFO activity. Uncle Jimmy worked for Lockheed in Florida and on Janaury 1986 the day of the Challenger disaster, Uncle Jimmy was there.

The desk and pocketwatch once belonged to Samuel B Goldy. These 2 items were to be handed down to James when they had a son and named him James as well. When James Cain Lewis the son of James Cain Goldy had his son he named him Milton James. He didnot receive the desk and watch. Jesse Rulon Goldy named his 3rd son James Charles and the pieces were then passed to Jesse Rulon. When James Charles had his son James Christopher, the pieces were then passed to him. James Christopher has those pieces now still even though he does not have a son.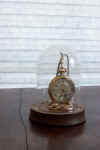 11 years and still so missed by many