Pemberton, New Jersey
from the book Sign Posts, page 96, by Henry W Beebe
Goldy's run a small stream which flows north into Pemberton Lake and is part of Rancocas Creek at Pemberton Borough. Named for family. A Samuel Goldy and Dorothy Brooks owned property in area.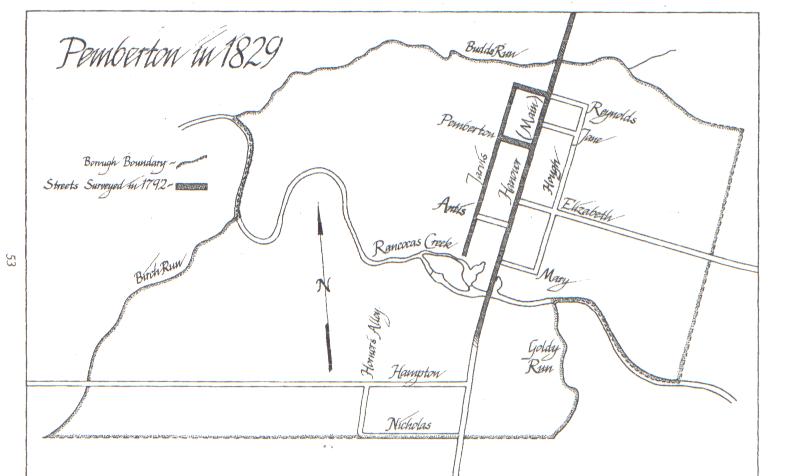 From the book,
"PEMBERTON An Historic Look At A Village On The Rancocas".
and to my surprise. 05.04.2004 MapQuest. Actually found by way of Browns Mills.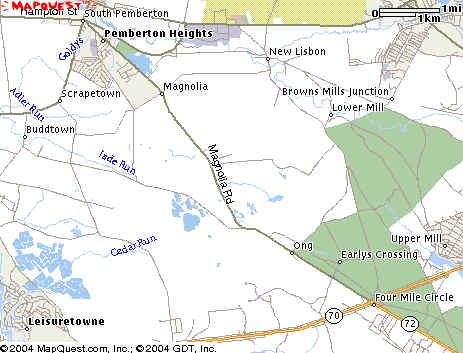 Thanks to Trudy who sent the map, and to Denise, who found, verified and took the pictures of our GoldyS run. November 2003.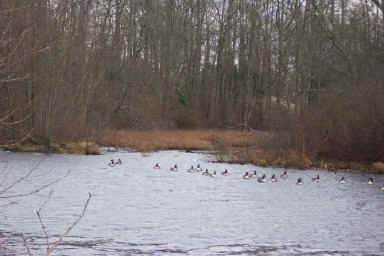 The beginning of Goldys Run coming out of the Rancocas Creek.
The ducks are going towards the Rancocas Creek.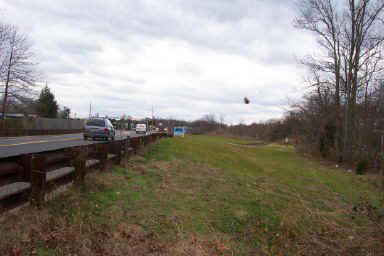 Welcome to Pemberton
Route 530 to Hanover Street
Hey can we get a sign here? You know, like a GOLDYS RUN sign.